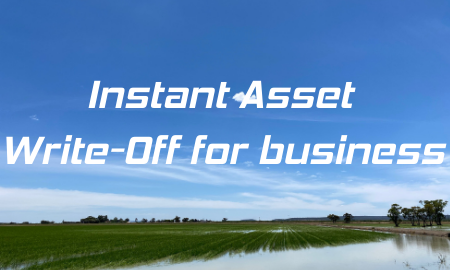 Instant Asset Write-Off for businesses
Author: Teagan Stewart
Instant Asset Write-Off for businesses; Check your eligibility with the instant asset tax write-off an update your automation and infrastructure saving you time and money.
Eligible businesses can claim an immediate deduction for the business portion of the cost of an asset in the year the asset is first used or installed ready for use. The amount for each asset is $150,000 extended to businesses with an aggregated turnover of less than $500 million.
Read the detailed Instant Asset Write-Off for businesses eligibility, thresholds, exclusions and limits and work out your deductions here.
Portable and Affordable Farm Automation
Padman AutoWinch PRO & Chatterbox PRO; Working together to save Water, Time & Money.
AUTO WINCH PRO
Our AutoWinch PRO is a rugged, portable and affordable farm automation system that has been designed to be relocated on a daily basis. It can be easily attached to any product that has our unique Padman manual winch.
The AutoWinch Pro can be operated on a time schedule to open and close your water gates / bay outlets. Or it can be triggered by the Chatterbox PRO.
It can then be moved to the next irrigation bay – making it a truly portable and affordable farm automation system.
CHATTERBOX PRO
Our Chatterbox is a portable sensor designed for detecting water as it moves across an irrigated area.
A typical use is to place the Chatterbox at a predetermined point on an irrigated bay. When water reaches that point, a signal can be used by the PAMS IoT network to:
Close the bay outlet
Open another bay outlet
Close or open a channel stop
Turn a pump on or off
Send an advice message to the irrigator.
Here you read more about these products and some of our other Automation products that will save you time and money.
If you are looking to upgrade your infrastructure you can check our products here and pick your industry.
Share this article