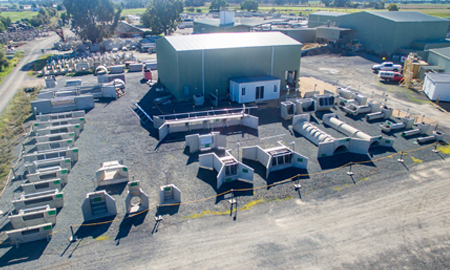 Strathmerton, VIC: Padman Stops
Author: Kirsty Heather
Head Office, Manufacturing Plant & Display Site
In the late 1980's, John Padman moved his family to Strathmerton to focus on inventing and developing products in the shed in his backyard.
After three decades of innovation, Padman Stops is now a thriving industrial site at the same location with the house vacated long ago as the business consumed the surrounding acreage.
As all of our products are 100% Australian made, over 40 staff work onsite at the Strathmerton facility each day producing our irrigation outlets and the automation devices to control them.
Padman Stops Display Site
Farmers from near and far enjoy our display site, with our full range of outlets lined up side-by-side offering great insight into the features and benefits of our products.
Come and have a browse
Bring your plans in and wander around with our layout specialists to bring your vision to life, leaving you with a clear vision of your exciting new layout.
PADMAN STOPS
Share this article