Row crop farming has unique challenges for farmers with continuous market changes and day to day operation expenses. Costs and labour differ from farmer to farmer. Solid automation products on farm can reduce labour costs of row cropping significantly, this being the source of most farmers headaches.
The "Talkin Tower" a.k.a the TnT was developed and purpose built for row cropping bringing precision alerts for your farm, ensuring perfect irrigation events every time.
Place the TnT in the furrow at the point where you now check your irrigation event is complete. Adjust the TnT to suit required water depth and then go and get on with other jobs knowing that your irrigation is being monitored.
Our automated solutions save time and fuel costs spent travelling around the farm checking equipment, manually opening, and closing bays, operating pumps and reducing your labor costs giving you peace of mind and a good night sleep.
You can also integrate your smart phone and TnT along with your other Padman Automation solutions via our APP allowing you to manage your entire irrigation system. Using real-time soil and environmental data from your farm, our easy to operate software gives you total control of your irrigation needs.
Significant savings in time, water and energy with increased production and yield are just some of the benefits for your farm.
Enhancing farm sustainability and your lifestyle.
The facts:
Robust powder coated All Aluminum construction
Standalone Variable Water Height/Depth Sensor
Solar and Battery Powered
Move with Crop Roation on a Seasonal Basis
Padman Web App and Padman Mobile App
Can Trigger Pump and AutoWinch


TnT $1725 +
Reduce Labour Costs of Row Cropping.
Saving time, money, water and increasing productivity.

Other Sensor based Automation that you may be interested in: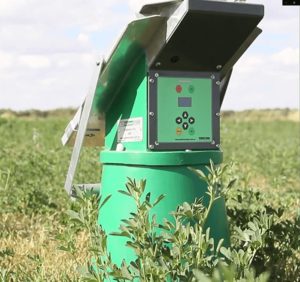 We chat about portable and affordable automation options here
Read more about our sensor-based automation