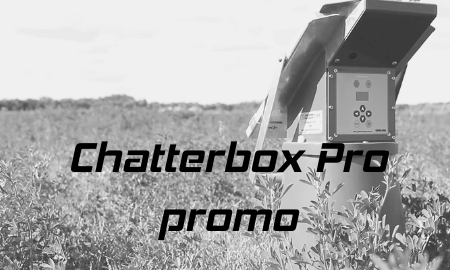 Chatterbox Pro Promotion (sensor based automation)
Author: Teagan Stewart
$1,500 only!
**Terms and Conditions apply:
Offer valid until 31/03/2021 but only when mentioning this sensor based automation promo.
$1500 + GST + Delivery.
Chat to us live during business hours or Freecall 1800 254 594.
Features of the Chatterbox PRO
The Chatterbox is a rugged, portable sensor that is designed for detecting water as it moves across an irrigated area. ​A typical use is to place the Chatterbox at a predetermined point on an irrigated bay so when water reached that point, a signal can be used by the PAMS IoT network for a variety of tasks, including:​
Closing the bay outlet (with the AutoWinch Pro or SEASONAL)
Opening another bay outlet (with the AutoWinch Pro or SEASONAL)
Closing/opening a channel stop (with the AutoWinch Pro or SEASONAL)
Turning on/off a pump.
Sending an advice message to the irrigator so you know you're watering is done.
Our portable actuation systems are designed to be relocated on a daily basis giving you the best flexibility and value for money. Designed to withstand all conditions they can be operated on a on-site time scheduling program or be integrated with other sensor-based devices such as Chatterbox PRO or SoilWatcher Pro and subsequently be operated from your mobile device using the PAMS (Padman Automation Management System) app.
Giving you the flexibility to concentrate on other farm operations.
Here is what Kane, a Farmer in Gippsland has to say about the Chatterbox Pro:
Padman Stops will save your day with fully automated and customised pasture management and irrigation solutions – read more about what Padman Products the Dairy farmers are using here 
For more details go to our automation website here
Share this article