Introducing automation to your irrigation farm can now be more cost effective with our new PosiDrive system.
We've developed a new positive drive system that eliminates cables and pulleys, plus has the ability for a singular, portable, low cost automation unit to deliver large volumes of water through multiple structures.
Why?
Adam Graham our Project Manager explains; "we split our time between continually improving existing products and exploring ways we can build new products based on our customers feedback."
For customers with multiple doors in a bay we understood the difficulty of having to open and close each door manually, so we came up with this unique rack and pinon design that allows operators to open and close multiple doors from the one automation unit, or from the one manual winch. With the added benefit of being able to open the door in both directions.
We then needed to find ways to allow our automation to operate multiple heavy doors at once using our existing AutoWinch system.
This led to the PosiDrive. Padman Stops' first automation product that utilises a positive drive system rather than the usual cables and pulleys. Because we know cables often become obstructed with trash and slime. No has time to be cleaning out cables or risking doors failing to close due to trash build up.  This new PosiDrive system gives you full confidence that your bay outlet will open and close, regardless of the trash travelling through your channel stop. It will improve on-farm efficiency and make automating your multiple outlets more cost effective.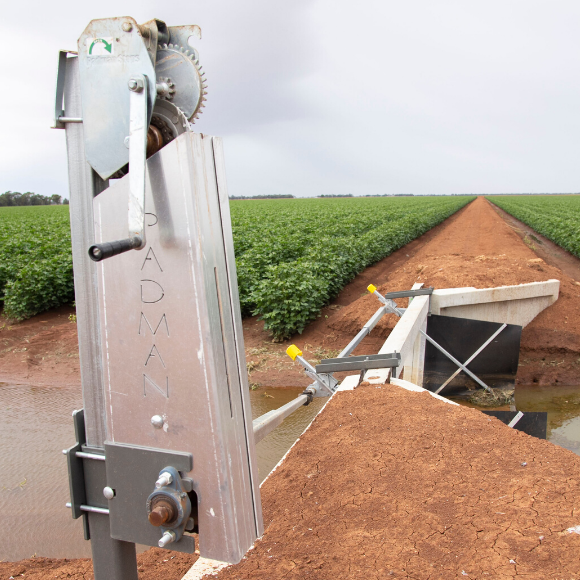 Cost Effective Automation for Your Irrigation Farm
Being able to operate multiple doors from the one drive and automation unit, we are able to provide a much lower cost "per hectare" farm irrigation system. Our AutoWinch Pro is a portable, low cost way to automate your flood or surface irrigation, as you only need to install drive systems where automation will be required. The AutoWinch being portable, allows you to move it between bay outlets when needed.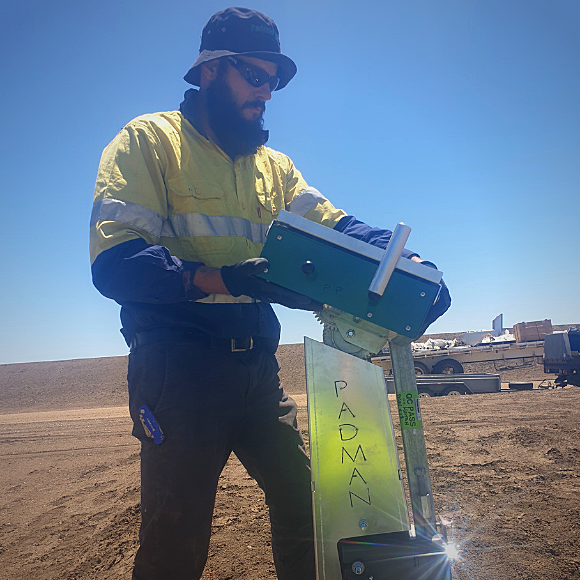 Say Goodbye to Erosion!
Direct drive allows precision door placement with multiple opening stages along with the high torque PosiDrive system that has lifting ability of 800kg loads can control large volumes of water from one automation outlet, without damaging infrastructure and crops.
Our Bay Outlets come with optional adjustable wings specific to your soil and bank width which also helps manage erosion and reduce the risk of machinery hitting them.
Take a look at the process we go through to develop a new product. From your feedback, through to an installed product, improving farm efficiencies.