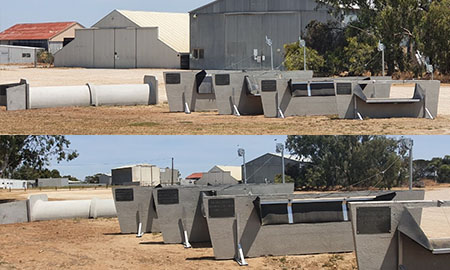 Padthaway, SA
Author: Kirsty Heather
Display Site
As a contract harvester and transport operator, Darren Longbottom became aware of Padman Stops while carting truck loads of them across state lines into South Australia.
The trips have increased and as the locals are becoming aware of our products, Darren has agreed to putting up a display site of products most suitable to the regions irrigation needs.
Padman Stops Display Site
You can't miss the display site out the front of Longbottom Transport on the side of the Riddoch highway on the Northern side of Padthaway.
Come and have a browse
The display site is open 24/7 and we encourage you to get in touch with us for further details.
With satisfied clients using our infrastructure and automation in the region everyday, we're working towards running some farm tours in the near future.
LONGBOTTOM TRANSPORT: Padthaway
Padman Stops Display Site
Share this article