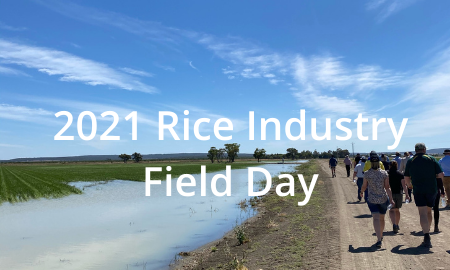 2021 Rice Industry Field Day – RRAPL
Author: Teagan Stewart
Join the Rice Industry Field Day ebrate latest in Research, Development and Extension at 'Old Coree' Farm at Jerilderie.
The Field Day is a collaboration between NSW DPI, Ricegrowers' Association of Australia, SunRice, AgriFutures and Rice Extension.
So save the date – 2021 Rice Industry Field Day – RRAPL
Wednesday 10th, March
RRAPL, "Old Coree", Conargo Rd, Jerilderie
But of course keep and eye out for more details to be released in the coming weeks on this page or on the Rice Extension site. 
Read about our irrigation solutions for Rice farming here 
Share this article